Veliko Tarnovo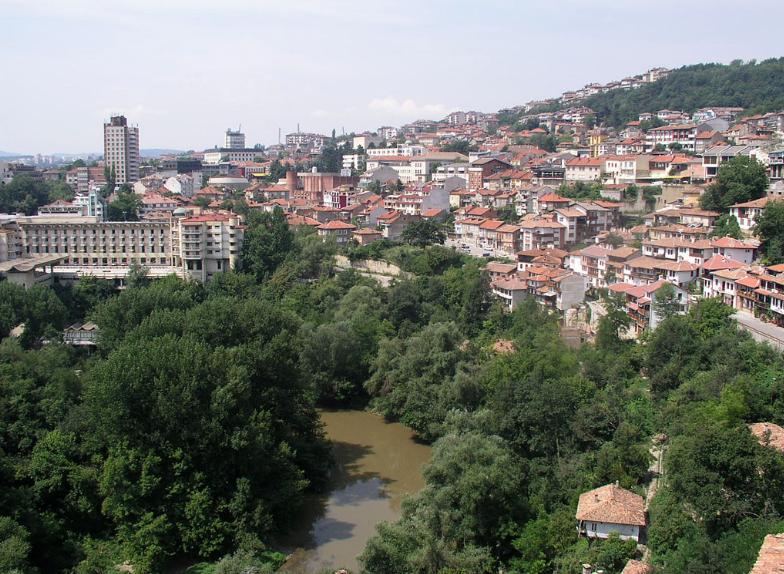 Veliko Tarnovo (Bulgarian: Велико Търново, sometimes transliterated as Veliko Turnovo) is a city in north central Bulgaria and the administrative centre of Veliko Tarnovo Province. Often referred to as the "City of the Tsars", Veliko Tarnovo is located on the Yantra River and is famous as the historical capital of the Second Bulgarian Empire, attracting many tourists with its unique architecture.
The old city is situated on three hills, Tsarevets, Trapezitsa and Sveta Gora raising amidst the meanders of the Yantra. Tsarevets housed the palaces of the Bulgarian Emperors and the Patriarchate, as well as a number of administrative and residential edifices surrounded by thick walls. Trapezitsa was known for its many churches and as the main residence of the nobility. In the Middle Ages it was among the main European centres of culture and gave its name to the Tarnovo Artistic School of architecture, painting and literature.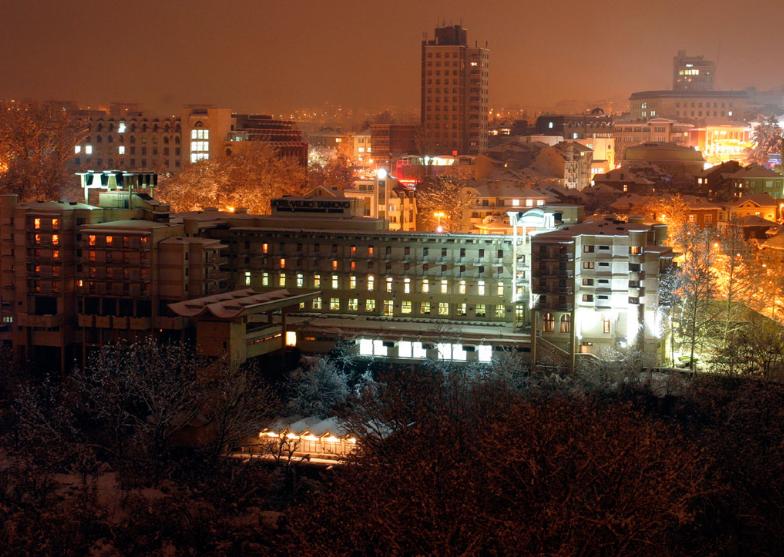 Veliko Tarnovo is an important administrative, economic, educational and cultural centre of Northern Bulgaria.
In the present day, the population of Veliko Tarnovo has been growing quickly, especially in the past 5-6 years. Today (according to unofficial sources), the population is around 105 000 inhabitants, though this does not include the metropolitan area (in American style, which is 30–40 miles radius of circle around the city), which it is believed to contain more than 250 000 inhabitants. The largest residential district is called "Buzludja", having been built during the communist era at the beginning of the 1970s; the main buildings are block apartments or so called "projects". Today the population of this area is around 70,000.
Coordinates: 43°05′N 25°39′E / 43.083°N 25.65°E / 43.083; 25.65
Country: Bulgaria
Province (Oblast): Veliko Tarnovo
Government:
– Mayor: Daniel Panov
– Chairman of the Town Council: Nikolay Ashikov
Elevation: 325 m (1,066 ft)
Population as of 2011: 68 197
Time zone: EET (UTC+2)
Postal Code: 5000
Area code(s): 062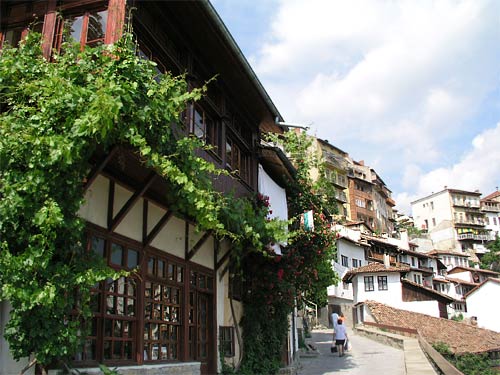 [caption id="attachment_3093" align="aligncenter" width="300" caption="Хотел "Панорама""][/caption] Situated in the heart of the town, hotel "Panorama" is very close by the...
Затвори